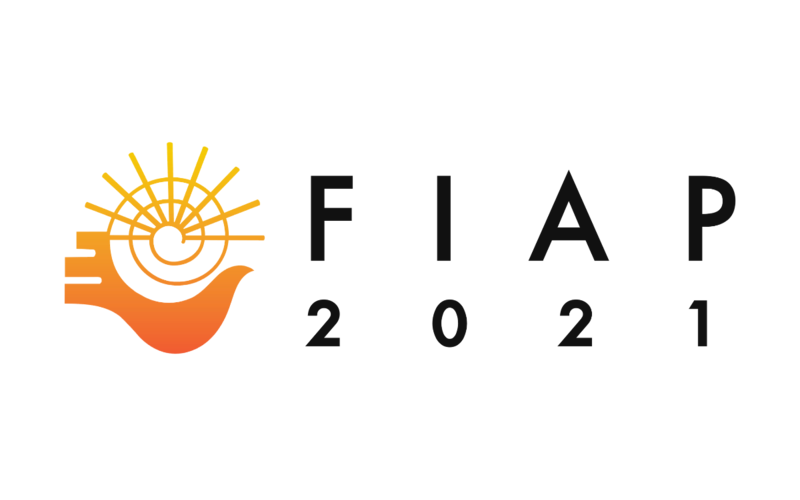 Conteúdo completo em espanhol:
El Festival Iberoamericano de la Creatividad cerró su icónica edición número 50 entregando en una ceremonia virtual todos los metales que reconocen la excelencia creativa de la región. Tras meses difíciles de coyuntura sanitaria, la industria publicitaria de Iberoamérica demuestra una vez más cómo, desde el arraigo cultural, se pueden gestar ideas memorables que contribuyan al propósito de las marcas y aporten a la construcción de una sociedad más justa, equilibrada y empática.
Para esta edición, el FIAP eligió a 369 finalistas y a ese selecto grupo entregó 174 metales distribuidos así: 31 Oros, 62 Platas, 77 Bronces y 4 Grandes Soles de Iberoamérica. También se otorgó una mención especial (equivalente a un Gran Sol) en la categoría Innovación.
DDB Latina se consagró como Red del Año y Africa DDB fue la agencia del Año con un gran palmarés obtenido gracias a campañas brillantes como Let Her Run y Salla 2032. House of Lapland fue, a su vez, el Anunciante del Año. La Productora del Año fue para Triatoma/Primo Content. We Believers cierra el círculo de premios especiales al consolidarse como la Agencia Independiente del año. Los reconocimientos obtenidos por campañas como El Clásico de la Historia para Corona y Burger King Cows' Menu para Burger King Global, la hicieron más que merecedora de este premio.
En la categoría Formatos, el Gran Sol de Iberoamérica se lo llevó #SEGUIMOSHABLANDO DEEPTRUTH, una brillante iniciativa de Publicis México para Propuesta Cívica AC / Reporteros Sin Fronteras que dio la vuelta al mundo por tocar de una manera sensible, empática e innovadora un problema del que poco se habla en México y, podría decirse, en toda Latinoamérica: la seguridad de los periodistas.
Por su parte, la categoría Innovación entregó un Gran Sol y una Mención Especial a Salla 2032, desarrollada por Africa DDB para House of Lapland. En esta campaña se hace una creativa e inspiradora reflexión sobre la magnitud del calentamiento global. Salla, el municipio más frío de Finlandia, se postuló así su candidatura para albergar los Juegos del verano de 2032. La categoría Anuncios, a su vez, también reconoció con el Gran Sol de Iberoamérica a esta iniciativa.
Finalmente, en Producción, la mayor distinción fue otorgada a Let Her Run, de Africa DDB para SporTV. Una bella película que muestra de manera magistral la realidad que vive el deporte frente a la discriminación de género en los grandes eventos.
Top 3 en FIAP 2021
Agencias:
1. Africa / DDB
2. AlmapBBDO
3. We Believers
Redes:
1. DDB Latina
2. Publicis
3. Ogilvy
Agencias Independientes:
1. We Believers, US
2. Fantástica, Colombia
3. DON, Argentina
Productoras:
1. Triatoma/Primo Content
2. Oriental Films México
3. Ábaco Films, Whisky Films y Macarena Films
Anunciantes:
1. House of Lapland
2. Burger King
3. ABINBEV
Premio País*:
| | | |
| --- | --- | --- |
| 1 | Brasil | Africa / DDB |
| 2 | US | We Believers |
| 3 | México | Publicis Worldwide México |
| 4 | Colombia | draftLine ABINBEV |
| 5 | España | FCB&FiRe Spain |
| 6 | Pto Rico | DDB Latina |
| 7 | Chile | La Familia |
| 8 | Argentina | DON |
| 9 | Ecuador | Mullenlowe Delta |
| 10 | Panamá | McCann Worldwide |
| 11 | Venezuela | Wings The Agency |
| 12 | Bolivia | Ariadna Communications Group |
| 13 | Paraguay | Ogilvy & Mather |
| 14 | Perú | Circus Grey |
| 15 | Costa Rica | McCann |
| 16 | Uruguay | VMLY&R |
| 17 | Nicaragua | Diario La Prensa |
Cabe resaltar que el 35% de las piezas finalistas llegaron directamente a este listado gracias a la alianza con los club de creativos y asociaciones locales de Argentina (Diente), México (Círculo de Oro), Perú (Ideas), Portugal (Club de Creativos), Puerto Rico (Cúspide), Paraguay (Tatakua), España (C de C), Bolivia (Locoto), Panamá (Caribe), Uruguay (Desachate), EEUU Hispano (Addy), y la alianza con Wina Festival Global. Adicionalmente, los clubes creativos de Venezuela y Nicaragua tuvieron la oportunidad de inscribir sus piezas de manera gratuita.
Con esto, FIAP reafirmó su propósito de alinear los reconocimientos locales y llevarlos a un siguiente nivel en el ámbito regional.